CANADA CALGARY MISSION

President and Sister Beckham
In Memory
Mark D. Ward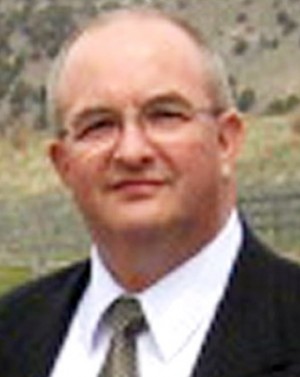 Mark Delton Ward, 56, passed away June 21, 2010, after a brief but valiant battle with pneumonia and leukemia. Mark was born March 28,1954, in Brigham City, UT to Owen Delton and Afton Creer Ward. He was raised on the family farm in Malad, Idaho. After graduating from Malad High School in 1972, Mark faithfully served in the Alberta Saskatchewan/Canada Calgary LDS mission from 1973-1975. He attended school at both Ricks College and Brigham Young University. While at BYU, he met Debra Lyn Henderson of Dayton, Idaho. They were married August 25,1978, in the Salt Lake Temple.
Mark loved many things but above all else he loved his family. As written by his son Kirk: If you want to know a thing or two about this magnificent man, see his children. Not a moment went by that he wasn't taking a bullet or giving a boost to one of them, and Heaven knows they didn't always make it easy. He was a man with a heart nearly too big for his own chest. Always a smile, always a hello and a conversation. The light from my father's soul will make the afterlife a noticeably brighter place. Dad was always among friends because he took the time to make everyone and anyone feel comfortable. Given that, I know he is among friends and family now. He passed away in peace knowing that his job here was done and his children are ready to carry on his legacy by making the Ward family name proud.
Mark is survived by his wife, Debra Lyn Ward, five children Lindsey (Paul) Metelko, Nicole (Jakobe) Valentine, Ashley Ward, James Ward, Kirk Ward and four grandchildren; Kiya Valentine, Holden Valentine, Kennedy Valentine and McKade Metelko.
The family would like to thank the staff at both Utah Valley Hospital and LDS Hospital for their compassionate and loving care. Funeral services were held on June 25, 2010, at the Orem Windsor 4th Ward LDS Chapel. Interment is in the Malad City Cemetery.
Published in the Provo Daily-Herald June 23, 2010